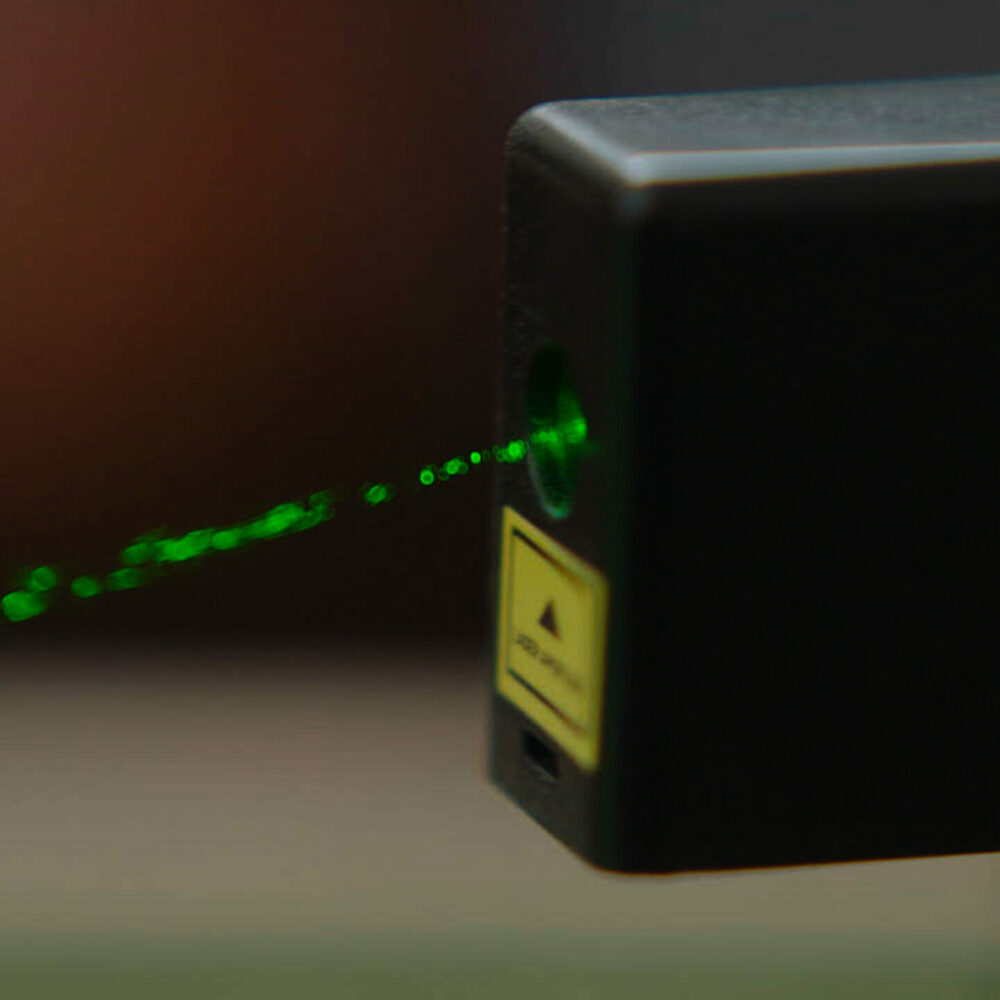 BE AWARE of the laser beam being emitted when using SQRDUP.  ALWAYS AVOID direct contact with your eyes and those of bystanders.
SQRDUP is a Class 3R Laser Product 545<5mW
IF WARNING LABEL IS REMOVED WARRANTY IS VOID.
ALWAYS BE AWARE of the location of the laser light being emitted when using SQRDUP or any laser product.
NEVER point SQRDUP at people, vehicles, aircraft, or boats, no matter the distance.
For any additional information on our products, please visit our FAQ page.